How can I export orders under different tabs?
A quick step by step guide to export orders from SelluSeller.
You can easily export orders received from multiple marketplaces.
To process your new orders in SelluSeller:
Login to SelluSeller and click on the 'Orders' tab.
Note-
The status of all new orders in the Status column on this page is Ready for Pickup if your shipping carrier is configured.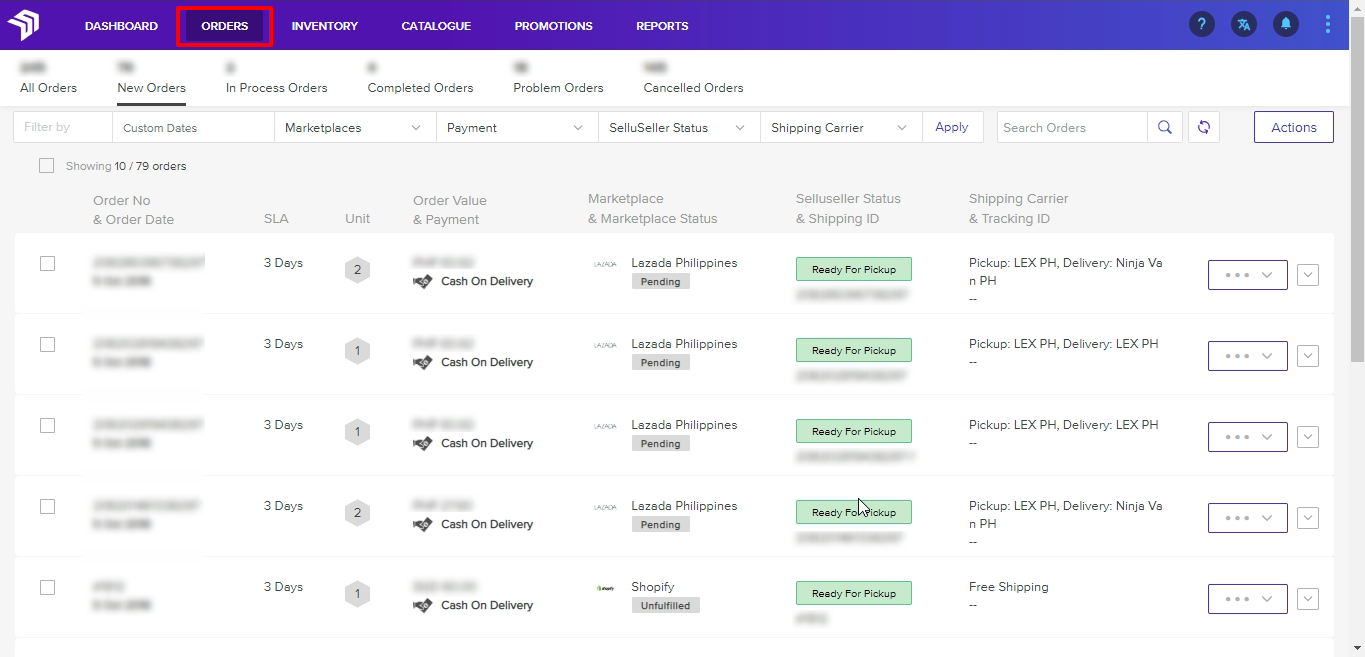 2. Select the checkbox for the order that you want to export. You can select any number of orders under various tabs such as All, New, In Process, Problem, Completed and Cancelled state.
3. Click on the 'Actions' button and select 'Export Orders' to export the selected orders.
Hope this answers your question.
You can start exporting your orders in SelluSeller here.