How to get API for Looksi?
Procedure to get API details for Looksi to integrate it with SelluSeller
To get the API Keys-
Login to the Looksi Seller Center.
2. Click on the Settings tab.
3. Select 'Manage Users' from the list.
4. API details will appear. Note this details separately for future reference.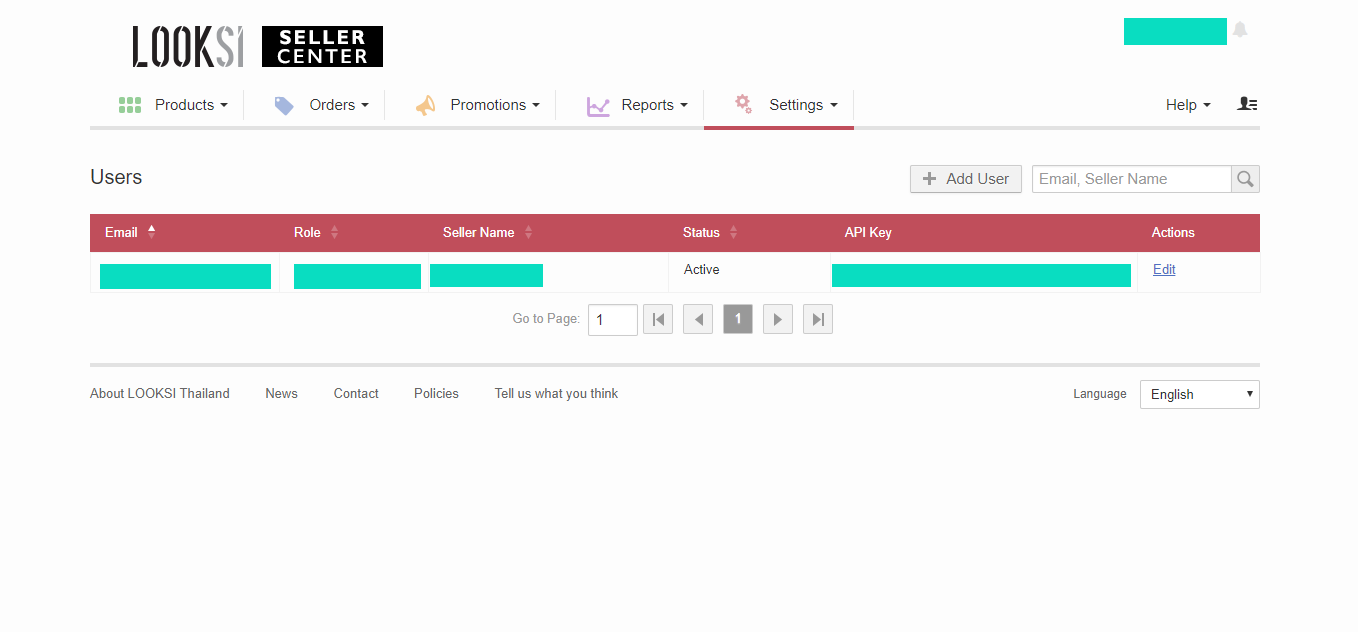 Hope this answers your question!
Connect your Looksi marketplace with the SelluSeller App now!