A quick step by step guide to create your own SelluSeller account
If you are signing up on SelluSeller for the first time, follow the below mentioned steps.
Visit the SelluSeller website- www.selluseller.com. The homepage will appear.
2. Click on the 'Start your own free trial' button or the 'Get Started Now' tab on the top right corner.
You will be redirected to the Sign-up page where you can enter your email id and choose a password. Click on the 'Submit' button.
Note:
You can also signup using your Google or Facebook credentials.
3. SelluSeller will prompt you to add eCommerce channels to your account.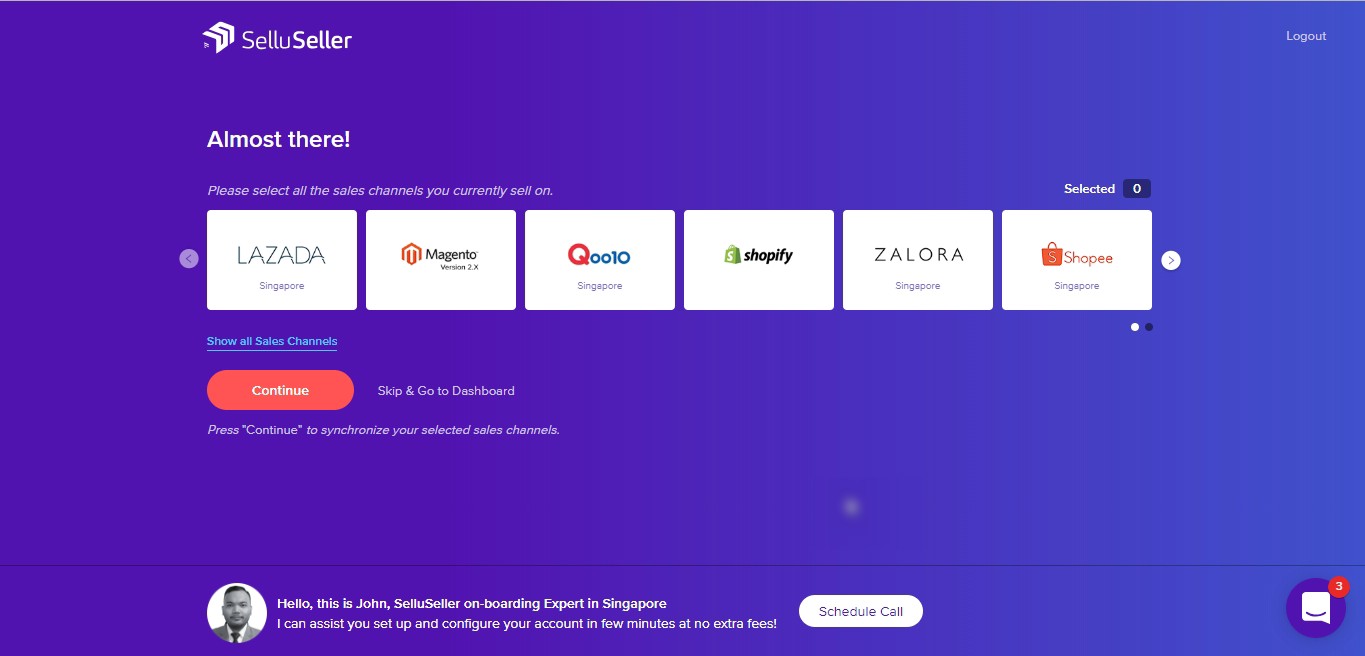 4. You can click on 'Show all sales channels' to connect your marketplaces with SelluSeller.
5. You can view all marketplaces that are available country wise. You can select respective marketplaces to connect with SelluSeller. Click on 'Continue'. You will need certain credentials (such as API Keys) that are provided by marketplaces.
Note:
Click on any field and you will get the required information on how you can obtain those particular credentials.
6. Enter all Marketplace credentials and click on the 'Connect Now' button. You will receive a notification stating that your marketplace is connected successfully. You can add any number of channels through 'Select Marketplace' section.
Hope this answers your question.
You can start the signup process, by clicking here.